A Level Media Studies
A Level Media Studies – Exam Board OCR
Year 12 Media Studies

Students start their A Level course by learning and understanding the Media Theoretical Framework further by being introduced to Media Theorists. Students will further understand the different Media Industries.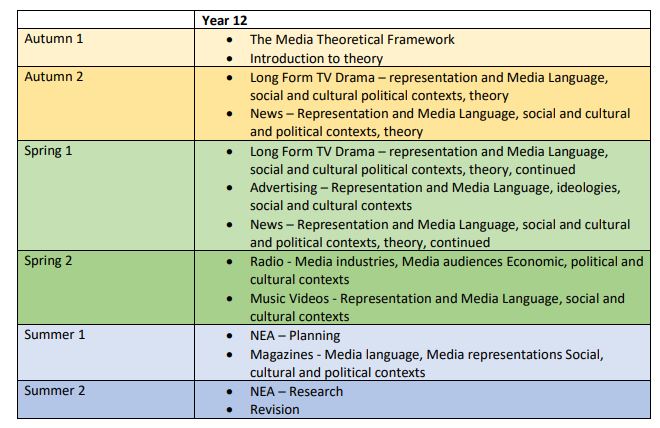 Year 13 Media Studies

Students continue to study Media Industries such as Video Games and Long Form Tv Drama. They will then start to revisit content in preparation for the summer exams.