Library
---
Welcome to the library, I am sure we have something to suit your reading needs. The library at Walton High School is a happy learning environment where students and staff can unwind with a great book whether it be a classic fiction, a riveting piece of non-fiction or experimenting with graphic novels. Here in the library I like to keep things interesting by introducing events and competitions. The library is a space for all at Walton High School and I very much welcome you to it.

Miss Bowen (Librarian)
---
---
New Books
I Must Betray You
When Shadows Fall
Instructions for Dancing
Shuri (A Marvel Tale)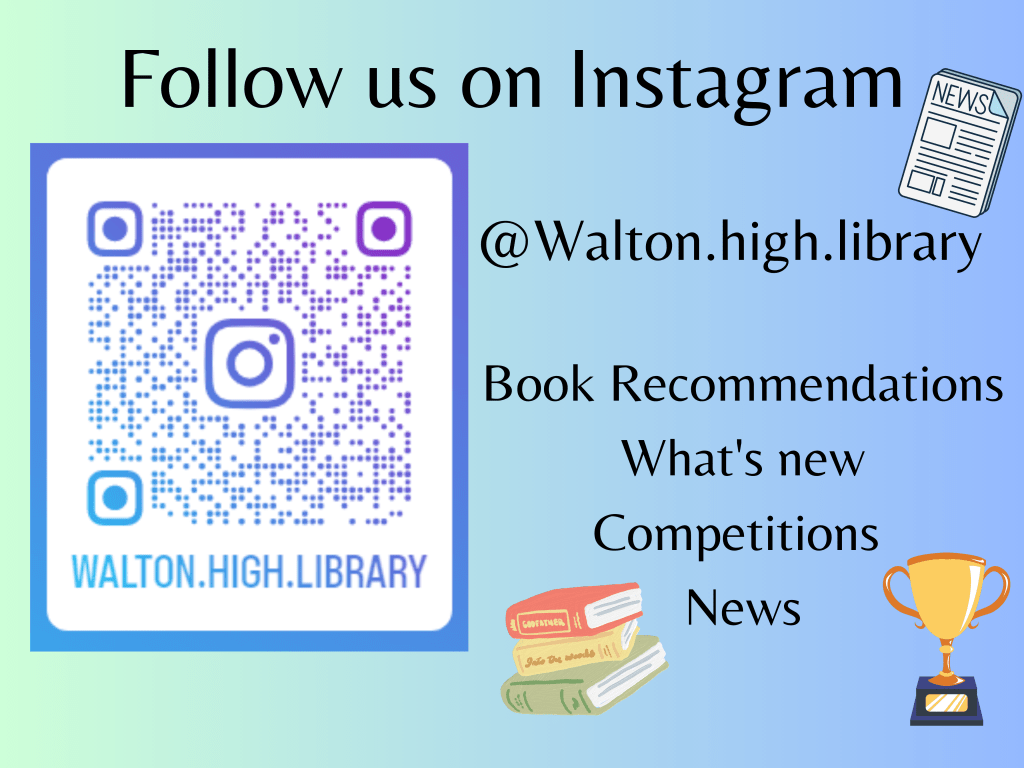 Follow us on Instagram for library updates and more.
---
Overdue Books
Please check to see when your book is due, if you need more time please pop in and let me know! If you haven't returned your book, after three reminders (these will be in person, through email and through your tutor) you will receive a behaviour point, if it goes any longer, I will then be contacting home. I hope to not do so, however it is unfair for other students to be kept waiting for books that may never return.
---
Library open times and dates.
| | | |
| --- | --- | --- |
| Monday | Break: Open for all students | Lunch: Open for all students. |
| Tuesday | Break: Open for all students | Lunch: Open for all students |
| Wednesday | Break: Open for all students | Lunch: Open for all students |
| Thursday | Break: Open for all students | Lunch: Closed for Creative Writing Club |
| Friday | Break: Open for all students | Lunch: Open for all students |